Hole: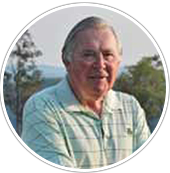 390 Yards, Par 4
Note From Donald Steel:
"I am pleased to see how well the 9th has bedded-down following my previous work constructing a new fairway and green. The hole now plays as an attractive dogleg with out of bounds all the way to the left and a copse of trees to the right.
The approach shot is to a raised green, over a single bunker. Club selection is crucial as I built a large tier in the middle of the green that runs most of the width. This makes a two-putt tricky if you are any distance from the pin."