At Tidworth we have long had a reputation for excellent food. This reputation was officially recognised as far back as 1997 in Fore! magazine's 'Good Course Guide.' Tidworth featured in the top 10 of 'Category Four - Best Food.' When you consider the remainder of the Top 10 was made up with the likes of Woburn, Wentworth and Gleneagles, we were in excellent company.
Another thrill for us was that Fore!'s shortlist was produced by public nomination and votes, with the final decision being made by a panel of experts. We are therefore proud that both golfers and food experts thought Tidworth worthy.
Click here to see the full double-page spread of the 'Best Food'.
Our current catering is provided by Jordan Daniels and his team - please watch this space for more details.
We are now pleased to announce that we have a new 'Halfway Hut' facility. Members can charge purchases to their club card , but visitors please note, it's cash only at present. - click here for pictures and more details.
Below is our Hygiene Rating and Clubhouse Menu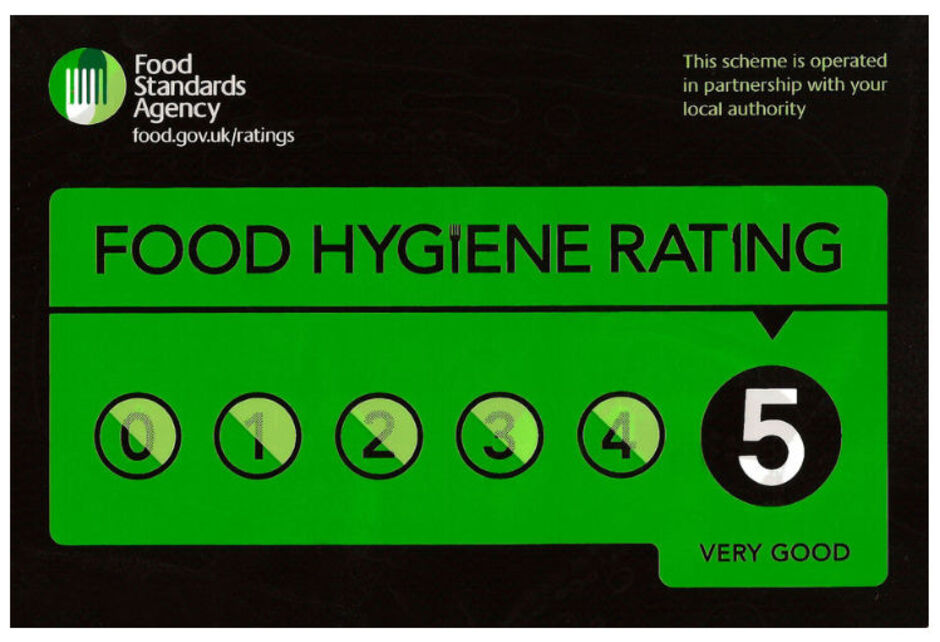 August 2022